CERTIFIED JOLLY PHONICS TRAINERS
Call me: 92 (336) 2093055 
Email: 
Anum Zehra is a passionate and seasoned trainer of Jolly Phonics, who has thorough experience of classroom teaching of Jolly Phonics. She has a diverse training experience throughout Pakistan and has trained hundreds of teachers in private, government and non-profit institutions. Her experience of training in different cities of Pakistan has enabled her to cater to the needs of individuals having different academic, ethnic and geographical backgrounds.She knows the art of integrating actual classroom experience with strong understanding of theoretical concepts of phonics. She has conducted collaborative projects with renowned global Jolly Phonics trainers and has a privilege of working under the umbrella of Phonics Club (Pvt.) Limited as well.
Zaibunnissa completed her Masters in International Relations in 1997 from the University of Peshawar, Pakistan. She began her career as a Primary Teacher soon after finishing her Masters and served in many prestigious schools within Pakistan. She also spent time in Virginia, USA as the lead teacher in a pre-school there.Zaibunnissa was first introduced to synthetic phonics in 2007, but it wasn't until 2014 that she came across and started teaching with Jolly Phonics, with English as her major subject. As a teacher using Jolly Phonics, she experienced amazing developments in the reading and writing skills of children, especially the children with poor visual skills. Currently Zaibunnissa is working as a Vice Principal in one of the leading school in Karachil, but has been involved in the AFAQ Adoption of Jolly Phonics with Ms. Sadaf Asif
Tahira is originally from London, UK, but is now living in Islamabad, Pakistan. She has an MBA in Management from the UK but became more interested in teaching children literacy skills and decided to change her career path.Tahira first came across Jolly Phonics in 2004 after doing some research into improving literacy skills; as many of the children were not reading and writing well enough at the school where she was the vice principal. After a year's teaching of the programme, the children excelled in their literacy skills and since then she has never looked back. In 2010 she became a private tutor focusing entirely on Jolly Phonics and Jolly Grammar and has been using the programme extensively. She has conducted workshops for various private pre-schools and parents in Islamabad including few of the most prestigious schools in the city. She has assisted schools in implementing Jolly Phonics and has also supervised teachers using the programme.Tahira realised that there was dire need to improve English literacy skills in the government-run schools in Pakistan. Having already experienced the immense benefit of the programme first hand at various private schools, she decided to take the programme to the government and in collaboration with Jolly Learning UK managed to secure an agreement in December 2016 with the KPK provincial government, Pakistan. She is in charge of this programme, where around 25,000 government primary school teachers from 23,000 schools will be trained in Jolly Phonics.Alongside the programme, Tahira is now working on devising a post-implementation monitoring framework in order to ensure effective monitoring and sustainability of the programme in the provincial government of KPK, Pakistan.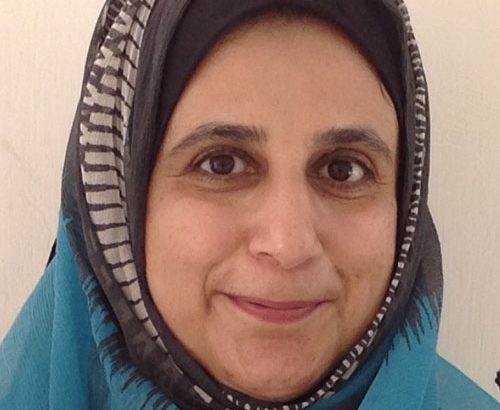 Sadia, an ESL teacher from Canada, is trained in Montessori Education from The Association Montessori Internationale in Toronto. She has a wide breadth of knowledge and international experience within the teaching and training sector in Phonics and ESL.She runs a learning centre called Phonics n ESL. Her students range from the very young to anyone who wishes to learn. She offers private tutoring and trainings in: Jolly Phonics, Jolly Grammar, Spoken English, Creative Writing, Story Telling, Class Management, Communication Skills, and Effective Human Relations.An avid educationist and traveller, she offers trainings to individuals and organizations, both nationally and internationally. Her trainings are very simple, detailed and interactive, resulting in confident and well-trained Jolly Phonic teachers. Her goal whilst training is to reach the participants at their comprehension level.Sadia offers continued support and school visits even after the training. She wishes to ensure perfect implementation of Jolly Phonics by the newly trained teachers, so that every child reads and writes successfully and joyfully. Recommendations are widely available.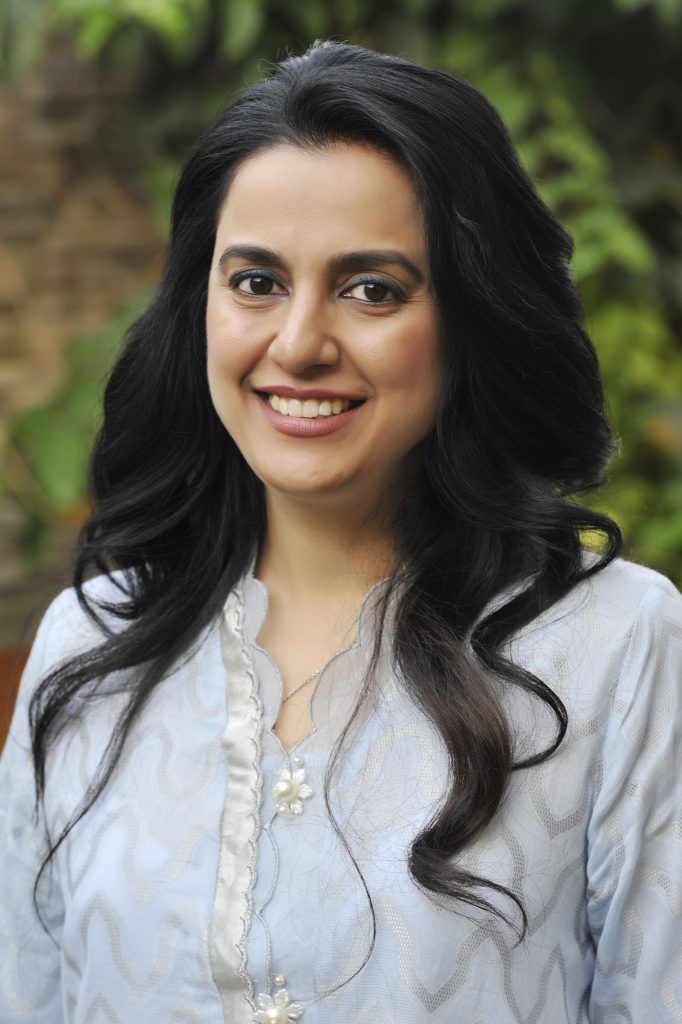 Call me: 0321-5234905
Email:
Tamkanat is an artist and an English language instructor. She has been working in the education sector for more than two decades. She discovered the Jolly Phonics program in 2005 and was amazed by the outcome in reading and writing for her students and fell in love with this exceptional method of teaching. Since then, she has been using this method to teach all age groups, from preschoolers to secondary school students and even adults. She has been a teacher trainer, curriculum coordinator, educational consultant as well as an English and art instructor at international and dual-language schools for the past 15 years.She believes that this incredible method fits teachers who not only want to build reading and writing skills but also want to stretch their students' boundaries, resulting in improving their confidence level.Tamkanat is passionate about sharing her experience and training teachers on how to use Jolly Phonics, with fun and effective methodology.

Call me: +92 3335159565
Email: 
Fatemah is an experienced full time Early Years teacher and has taught in various private pre-schools for the past ten years in Islamabad. She first encountered Jolly Phonics in 2009 when working in a private school and she was inspired by its structure and its enjoyable and comprehensive approach to phonics as a means of teaching children to read. It was then she decided to learn more about the programme and since then she hasn't stopped!In 2018, Fatemah launched a Play based Preschool & Daycare known as "EYRIE" in the Capital city of Pakistan which uses the Jolly Phonics programme to enable more children access to it. It's a Play – based approach with the aim to improve children's capacity for learning. She believes that through play children can develop social and cognitive skills, mature emotionally, and gain the self-confidence required to engage in new experience and environments.In 2013, Fatemah joined a French/American re-school and began to successfully implement the programme in nurseries, reception classes and elementary classes with incredible results; the children excelled in their self-esteem and confidence as they have learned to read and write using Jolly Phonics. After years of experiencing the benefit of the programme, Fatemah began offering Jolly Phonics basic training to new teachers and parents to effectively teach in their classrooms or to help with at home.Fatemah can offer support with setting up and implementing Jolly Phonics and Grammar in school from Early years to Grade 3 for teacher, teaching assistance,coordinators and parents.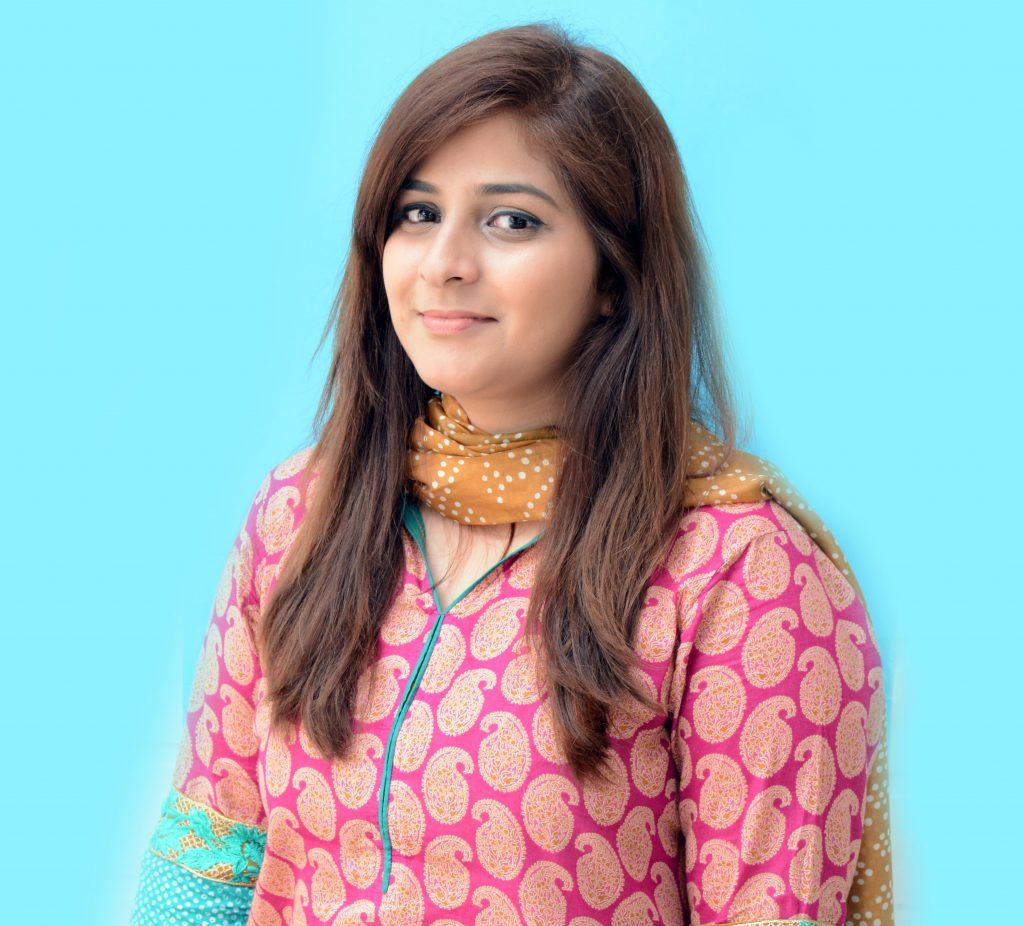 Erum Tehreem is a Trainer and a Section Head by profession. She has more than 11 years of teaching/Management experience. Her main focus is on early years education. With a Business and Economics background, Erum has been on a mission to help shape our young generations' future. She has taught at several prestigious educational institutions in Pakistan. She also worked as a Lead Teacher at Froebel's International school and now working as a Section Head at the Kindergarten branch of a private institute.She came across Jolly Phonics in 2013 and fell in love with it. She saw drastic changes in her students' reading and writing skills and has continued to develop her skills by using and implementing the programme in the classroom. Additionally, she has given training to teachers and hosted orientations for parents, providing them with a better understanding of the programme.She also implements the jolly phonics curriculum in her school(MARGALLA GRAMMAR SCHOOL WAH CANTT). Margalla Grammar is the first school in Wah Cantt/Taxila in its category to have jolly Phonics Cirriculum. She has given training to more than 100 teachers so far. Her aim is to spread the jolly phonics programme to more people all across Pakistan and around the world, offering training to individuals, groups, and online.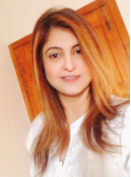 Sadaf is an experienced Early Years teacher with over 10 years of experience teaching at various schools across Islamabad and Wah Cantt. She has worked with all age groups in an Early Years setting, from play group all the way up to nursery and KG children. Sadaf is currently running her own Early Years school and Jolly Phonics training centre in Islamabad. She is really passionate about learning and sharing her knowledge with others. She is constantly working on creating fun and exciting activities to fully engage the children in the learning process.Since implementing the Jolly Phonics programme in her school, children have produced tremendous results whilst becoming excellent readers and creative writers. Sadaf strongly believes that the ability to read and write is the basic right of every child and that no child deserves to be overlooked.Sadaf is the first Jolly Phonics Youtuber in Pakistan, with a channel that is gradually becoming popular among jolly phonics enthusiasts in Pakistan.Sadaf has conducted various training sessions for her Early Years staff and parents as well as teachers from other schools in major cities of Pakistan. Sadaf worked alongside Jolly Trainer Fatima-Tuz-Zehra and Junior Trainers on AFAQ Adoption Programme in Punjab to implement Jolly Phonics in the low-cost schools of Punjab. She worked with Trainers Tahira Sheikh and Sadia Malik on KPK Project in collaboration with Government of KPK and Jolly Learning UK. Alongside her school and trainings, she is also working with Ayan Montessori Institute as EYFS and Jolly Phonics trainer. "Education is the most powerful weapon we can use to change the world."   (Nelson Mandela)

Fatima is a trainer and is currently running her newly opened Jolly Learning Centre (Phonics Club) in Pakistan, where children, parents and teachers now enjoy her lively training. She is working as a trainer and literacy consultant for various organizations. She provides Jolly Phonics and Jolly Grammar training along with the progression of concepts.She also organizes sessions and her enthusiastic and lively seminars demonstrate her passion for effective language instruction. She believes every child and teacher deserve to benefit from the synthetic phonics approach using Jolly Phonics program. She works closely with local education foundations, authorities and publishers. Recently working with Punjab Government and piloting Jolly phonics in low cost public and private schools.She has been impressed with the speed and enthusiasm of the children in learning with Jolly Phonics and she eagerly gives training to schools in the region, amazed how unbelievably well this method works if used effectively.She is acknowledged for her sessions on Teaching with products in Pakistan and abroad. She had planned curriculums and training sessions for various school systems from high to very low budget schools.
Find Phonics Club on Facebook.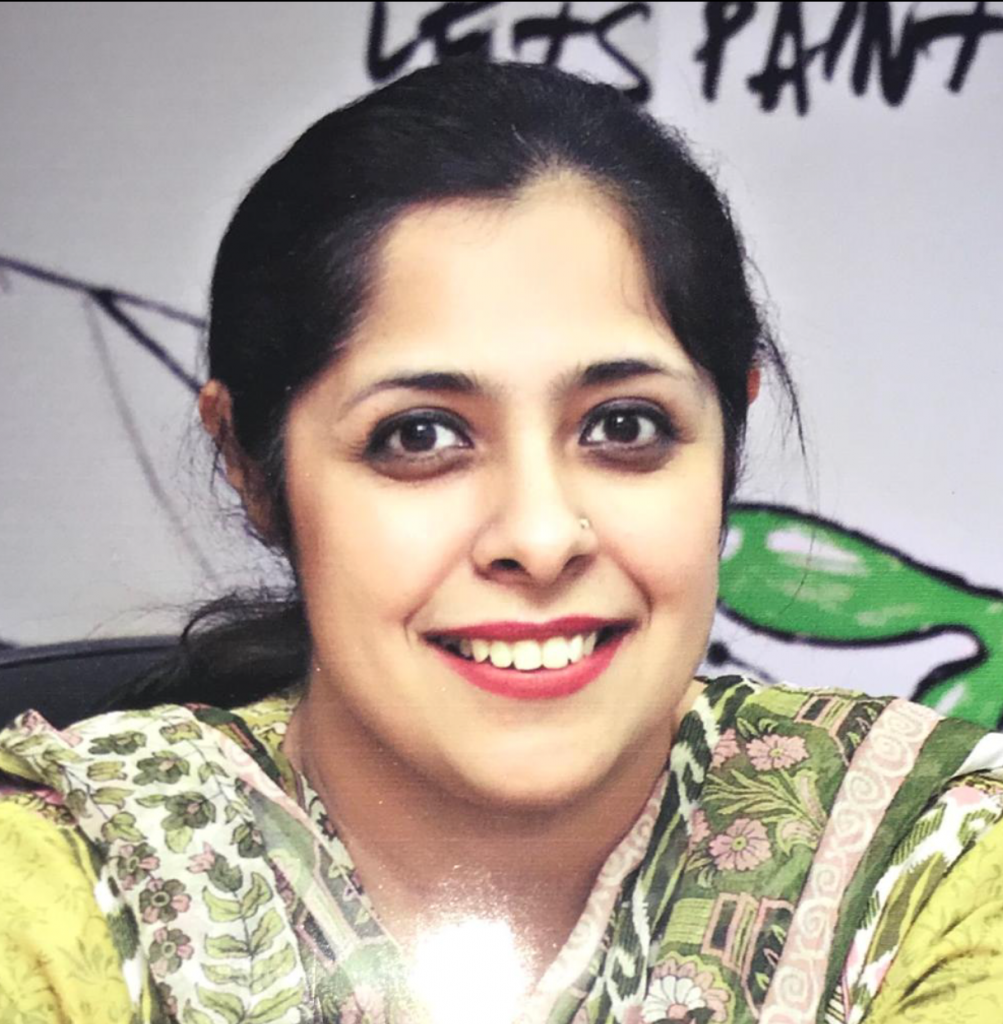 Ambreen has been teaching for 15 years in a well renowned institution. She came across the Jolly Phonics program in 2015 and found it very interesting for those children who face difficulty in reading and writing. She wants to benefit these children through this program as much as she can. For this purpose Ambreen is running her own company by the name Phonics World. She not only wants to train the teachers but also the parents so they can get a better understanding of this programme.

Call me: +92 321 4986570
Email: