[title_nd tag="h1″ style="subtitle" align="center" title="Testimonials" color="#a4a4a4″]
[title_nd tag="h3″ style="subtitle" align="center" title="CHECK OUT OUR BEST EVENTS"]
[divider_nd size="big" align="center" color="#6fc191″]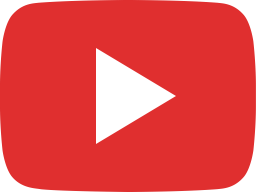 Language Policy of Indonesia

[testimonial_nd bgcolor="green" author="Chris Jolly" descriptionauthor="Publisher of Jolly Phonics" text="As I am sure you will see in this website, Fatima Tuz Zahra has an outstanding understanding and experience with Jolly Phonics. She has impressed me with her determination to make a difference for teachers in Pakistan, and for the children they teach. She has seen the opportunity to do so with Jolly Phonics, and she is tireless in encouraging its use.
I share with Fatima the desire to see reading standards improve in Pakistan, and for all children. This means particularly supporting low-cost private schools, and state schools, and Fatima has worked hard with us to reach both.
Knowing English will enable children to access the knowledge of the world. It will open their minds through the wide range of children's stories in English now available to them.
I know that Fatima, and her organisation, Phonics Club, will always be here to support you in this teaching and so do call on her to help you. " imgauthor="4225″ icon="icon-home"]
[testimonial_nd bgcolor="red" descriptionauthor="Class Teacher" text="Someone asked me why our school's exam results were so good this year. I replied that it is because we have started using Jolly Phonics! That's why our students are doing so well! Phonics Club has taught us this method, so that we can teach the children in our school. Before we didn't know about Phonics." imgauthor="4225″]
[testimonial_nd bgcolor="violet" descriptionauthor="Parent" text="The Jolly Phonics system you are using, with the vital help of Phonics Club, is so wonderful! I am so happy you are using this method. I want to learn Phonics too – then my reading will be better." imgauthor="4225″]
[testimonial_nd bgcolor="blue" descriptionauthor="Class Teacher" text="I think all schools in Pakistan should use the Jolly Phonics method. This would be so beneficial for everyone! I wish Phonics Club could reach every school with this method!" imgauthor="4225″]
[testimonial_nd bgcolor="red" descriptionauthor="Principal" text="The difference in the literacy learning in our school has been transformed by the use of Jolly Phonics. The children's reading has improved significantly. But the biggest difference is the change in the teachers' motivation to teach reading and writing – they have been so energized by using Jolly Phonics! I had tried showing the teachers the phonics technique myself but they didn't pick it up. Without Phonics Club's training, advice, support and continued help we couldn't have done it! Thank you Phonics Club!" imgauthor="4225″]